Request a FREE Quote
Please provide us with as much information as possible so we may give you our best quote!
Free Quote
When you need a lot of room for passengers, a party bus is the perfect choice.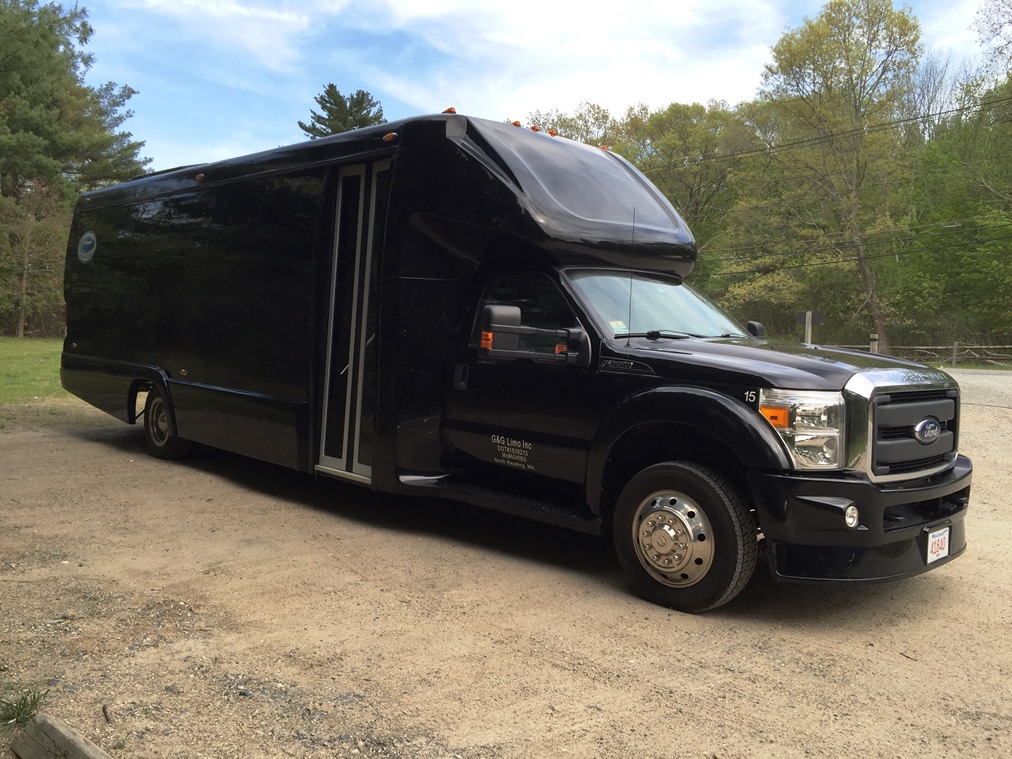 They're ideal for bachelor/bachelorette parties, corporate events, proms, concerts or your entire wedding party!
The party bus is a great choice for event shuttle services, too. Don't ask your party guests to park and walk when they can be picked up and dropped off safely and in style.
The party bus is finely crafted with superb engineering, and detailed craftsmanship. Bus manufacturers offer a large variety of floor plans to suit a host of different needs. Each bus can accommodate up to 18/27 passengers, perfect for your special occasions that require seating room for larger groups.
We are a family owned company that go above and beyond to ensure that our customers are happy, satisfied, respected and treated professionally!
Testimonials
Hey, I just want to say that this was the classiest limo bus I have ever been on and when they say red-carpet service, that is an understatement! One thing that is the most important is they were 30 min early and prepared! That is definitely a plus!! Gabriel was the best and made the night so smooth and fun!,<br> I was planning my best friends bachelor party ( yes I was the best woman ) and Gabriel made everything a breeze considering I was one of two girls on a bus full of crazy wild men! The Party bus was amazing! Ice bar with refreshments, cool lights, nice stereo system and clean clean clean! I recommend G&G Limo and they will always be the company I book for any occasion!!!!!!
Colleen M.
From Carver MA
I highly recommend this limousine bus company. They were perfect for my wedding day! The driver showed up 15min earlier he was very professional, they had a champagne bottle inside the bus, sodas and water. When we arrived at the church he pulled out the red carpet and after the ceremony he made a toast. He was very nice and made us feel comfortable.
Great experience! We've used GNG LIMO twice already. Gabi was very polite and in time for our party-making sure everything goes smoothly! Nice interior, leather seats , we played our own music and everything was just perfect. Easy booking! Thank you again, we highly recommend them!